Pompe duplex à double effet a pistons, composée par un corps de refoulement et caisse bielles en acier; arbre à excentriques, bielles et cross en acier spécial montées sur roulements.
Chemises, pistons, tiges, soupapes et sièges soupapes en acier allié traité thermiquement.
Graissage en bain d'huile par barbotage, assisté par un système auxiliaire de graissage forcé grace à une pompe à engrenages.
Amortisseur, petite cuve de graissage tiges, tuyautages d'aspiration boue (diam. 8") avec tube flexible d'aspiration DN 200 muni de joint rapide et crépine d'aspiration.
Débit maxi 2240 lt/min – Pression maxi 20 Bar (pistons 7"1/2).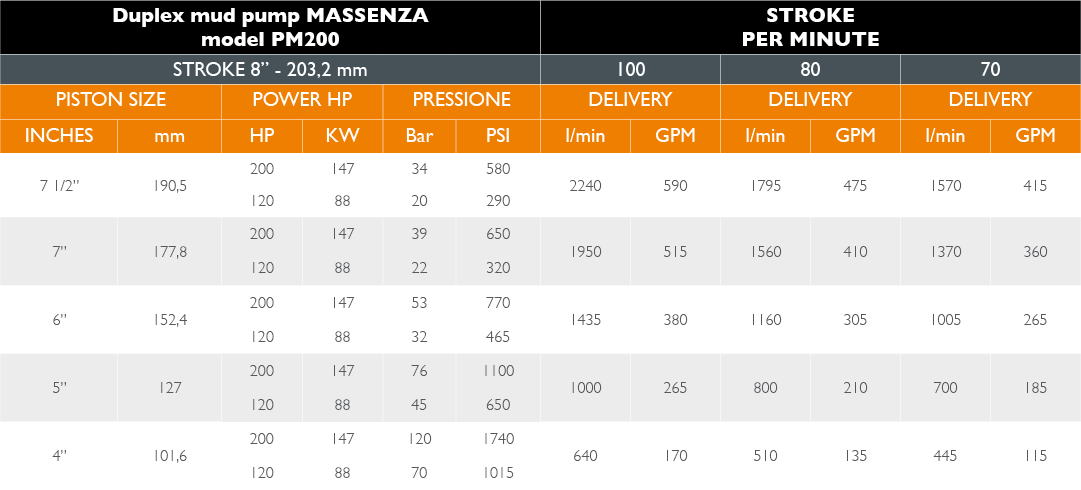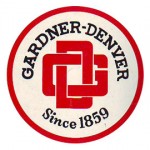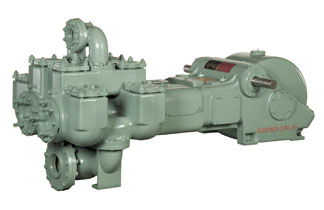 Duplex Pumps
Gardner Denver Pumps offers a full line of reciprocating duplex pumps for many applications. Each Gardner Denver duplex pump is engineered to maintain high efficiency and constant flow rates.
The FX line of duplex pumps is commonly used in oil-line pumping, mine de-watering, and chemical and petroleum products transfer, but has many more applications.
Gardner Denver's D-Series reciprocating duplex pumps use steam, air and gas to handle a wide range of applications.
Check out our duplex pump product lines to determine which is best for your application.
FX-Series Duplex Power
Our FX line of reciprocating, duplex power pumps can be used for numerous oil field and industrial applications, including oil-line pumping, mine de-watering, chemical and petroleum products transfer. Equipped with high-strength cast iron or steel, the FX pumps can also be used in drilling and mud service, such as water well drilling.
Documents
1024-fc-fxd-duplex-power-pump
1025-fc-fxe-duplex-power-pump
1026-fc-fxx-duplex-power-pump
1027-fd-fxe-duplex-power-pump
1028-fd-fxx-duplex-power-pump
1029-ff-fxf-duplex-power-pump
1030-fxya-duplex-power-pump
1031-fy-fxd-duplex-power-pump
1032-fy-fxe-duplex-power-pump
1033-fy-fxx-duplex-power-pump
1034-fg-fxg-duplex-power-pump